23.04 Day of Silence
During the stay at the Kunstnernes Hus, which day of the ceremony impressed you the most? What happened on that day? What were you doing?
I don´t really have one specific day that stood out from the rest, even though I thoroughly enjoyed days like «draw a picture of a bird day» and «international amateur radio day». Sorry for not answering your question:/ To me it was definitely more about the whole experiment, the entire period being a kind of institutional hiatus, both in relation to the building and the institution we inhabited over the course of the residency, but also from the educational climax this yearly occasion at Kunstnernes Hus usually signifies. I feel really grateful and proud to have been a part of a group and an experiment that somehow dealt with those paradigms in an unexpected manor (spurred on by the situation caused by the pandemic of course) focusing on aspects of healing and re-habilitation, trying to shift attention to processes we found profoundly necessary after a troubling year rather than succombing to expected norms of what an MA graduation exhibition is supposed to look like, and feel like. I am happy that we dared to use the opportunity to do what we did. The MA exhibition at Kunstnernes Hus usually carries with it the aura of culmination - marking the event of students exiting the academy after years of training, tutoring and practice, culminating with the opportunity to show at one of the most prestigious art spaces in Oslo. "The Great Indoors" felt nothing like a culmination. It felt like a necessary coming together - and a re-discovery of how good, productive and interesting it can be to simply share a meal with someone, to look forward to seeing people at breakfast the next morning, or to have conversation about a book you´ve read, a piece of news, an artwork or a rare kind of fungi or octopus. To me, re-discovering the magic of the collective mundane was really THE thing I took away from our stay at KH, and in the process really forgetting that we were supposed to make and produce a presentable graduation show filled with artworks, catalogues, titles, press-releases, visitors, curators, expectations and disappointments.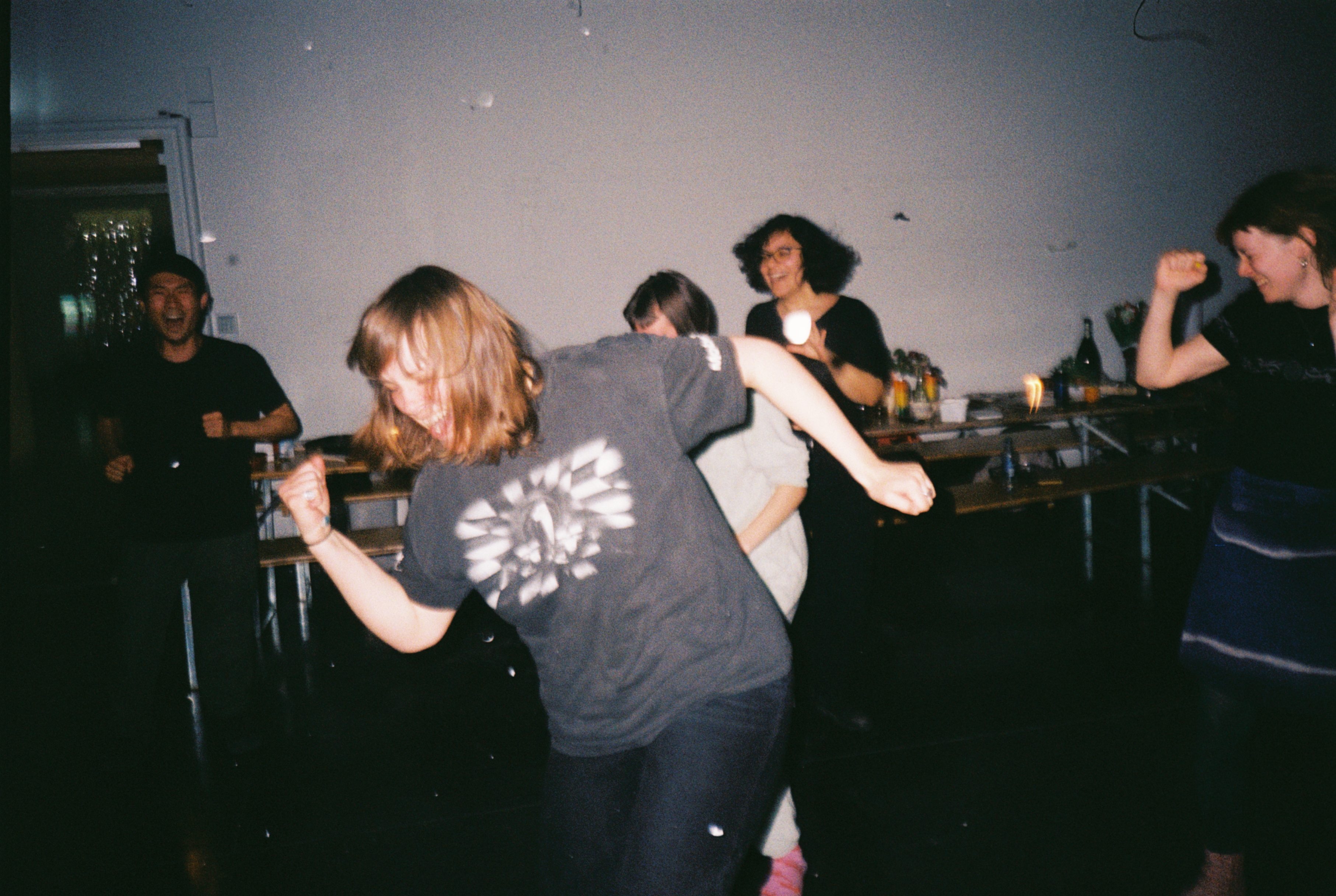 If you could take away one thing from The Great Indoors, what would it be? It could be an object, healing, action, moment, or experience, etc.
"I would take Montse's Tai Chi-lesson, and Øyvind's mustard and dill-sauce."
(Text: Eirik Melstrøm)